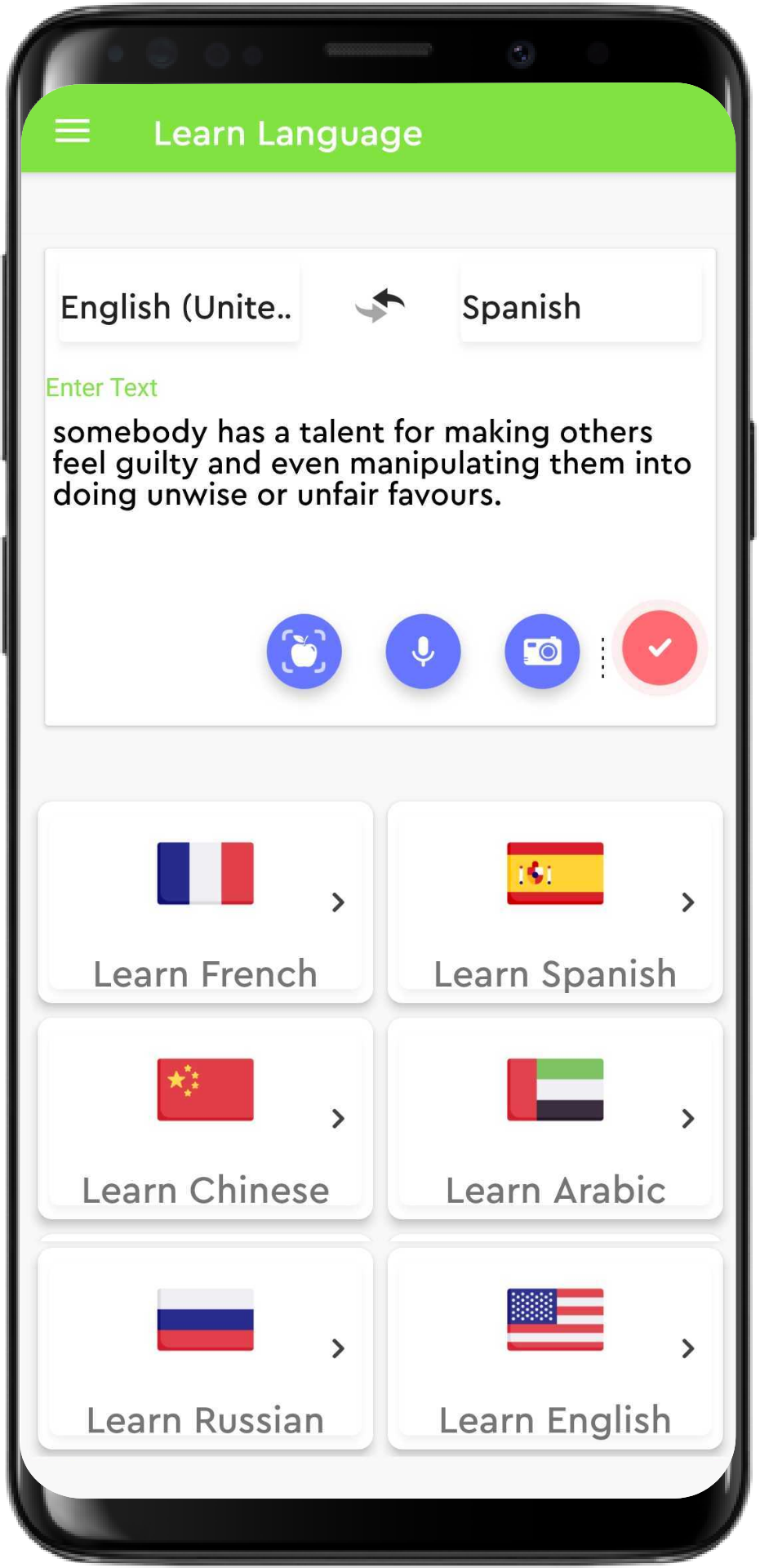 Translate: Camera Translator, Learn Language App

Translate: Camera Translator, Learn Language app is the easiest way to learn a new language and translate for all languages
More than a translation and learning language app!

Learning app makes language studies easier and enjoyable! 'Easy Learning Language' will be your motto.

Then you can use this Translate: Camera Translator, Learn Language app in advancing and learning techniques and you will improve your speaking, writing, and reading skills for conversation, learn languages grammar with 10 minutes use of the app on daily basis.

You can select video channels from best practices, best teaching methods like universities, or great English courses.

Learn languages quickly and easily, speak your language to translate from written or spoken in the language of your choice, more than 100 languages
Maps All in One: Navigation Apps
Prepare driving directions for you to drive safer and faster, easier.
Directions to home, directions to job place, directions to your girlfriend, directions to the family house.
Location Map, Free GPS tracker apps to use easily with one app. Shortcuts will not make a mess on your desktop.
Maps online. Want to track location? Best location tracker apps for maps too.
Road trip planner, Get the route to find famous places in us maps around you using favorite map applications with 3D maps.
Find, make and share routes and export them to your GPS and navigation app.